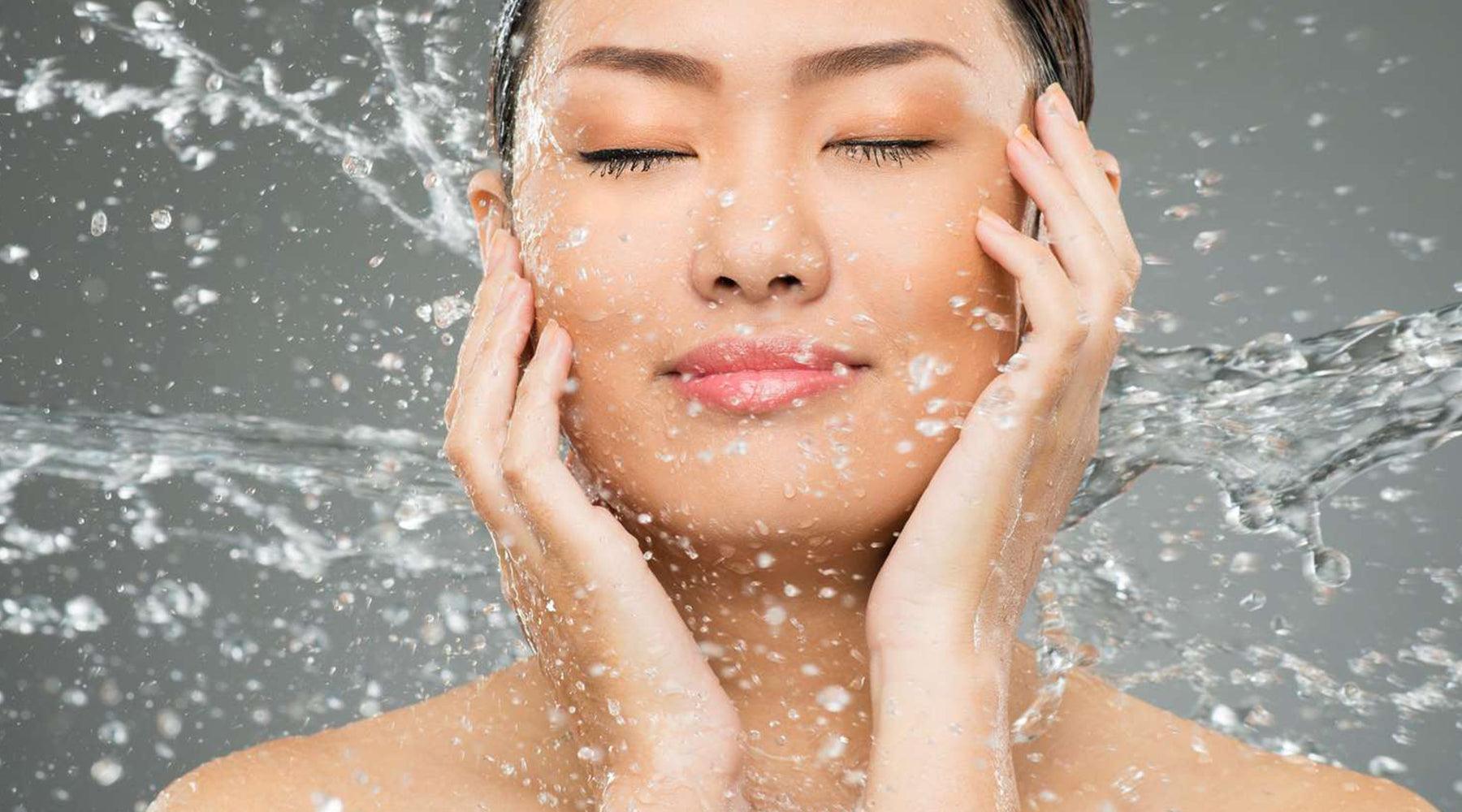 Skincare Guide by Skin Type
The Ultimate Skincare Product Guide Based On Your Skin Type
Your skincare needs are as unique as is your skin. While some skin types feast off certain ingredients, availing of their hydrating and nourishing benefits, others will often become irritated or prone to dullness. 
So, since no skincare routine is one-size-fits-all, we thought we'd cover all skin types and discover what skincare products are best suited for each skin type. Ready to help your skin become the most glowy, dewy, and healthy-looking version of itself? Great! Let's get to it …
Normal Skin
The best possible way to care for normal skin is to lay a solid foundation including all basic components of a skincare routine.
Start with a gentle and effective cleanser- choosing between gel, oil or cream type cleansers depends solely on personal preference. Our favourite, Radiance Cleansing Balm by Beauty of Joseon is an effective cleanser to remove deep skin impurities and makeup. It can then be followed with the Cosrx Good Morning Low pH Cleanser for thorough double cleanse, especially in the evening. 
Normal Skin Types are sometimes prone to stress or hormonal acne and blemishes, to keep these at bay, use a toner such as Some By Mi's AHA/BHA/PHA 30 Days Miracle Toner that helps gently resurface the skin and unclog pores.
Keep your skin happily hydrated using a moisturizer formulated with skin restoring and soothing ingredients like Laneige's Water Bank Blue Hyaluronic Cream (for Normal to Dry Skin).
Show your skin some TLC with bi-weekly masks that focus on strengthening the skin's natural moisture barrier and promoting skin elasticity for a youthful, glowing complexion.
Collagen boosting and skin nourishing masks like the Collagen Peptide Vital Mask by Mary & May works wonders for those with normal skin types.
As with all skin types, normal skin needs adequate sun protection during the day time. Choose a lightweight sunscreen that is easy to re-apply throughout the day and does not leave any sticky residue or an annoying white cast. Shop your perfect sunscreen here.
The following ingredients make the perfect addition to your normal skincare routine:
Retinol
Hyaluronic Acid
Niacinamide
Collagen Peptides
Shop Skincare Products  For Normal Skin Here.
Dry Skin
To ensure your dry skin gets to retain as much of its natural oils as possible, steer clear of any drying ingredients while prioritizing a minimalist skincare routine loaded with deeply moisturizing agents to restore the skin's natural moisture barrier.
When it comes to cleansers, non-foaming jelly or creamy cleanser such as Heimish's All Clean Balm and Tony Moly's Moisture Boost Gel to Water Cleanser should be your best bet.
Layer on moisture using lightweight, hydrating toners like HaruHaru Wonder's Black Rice Hyaluronic Toner or the Time Is Running Out Mist by Sioris for an anytime hydration boost, followed by a nourishing serum like Neogen's White Truffle Serum In Oil Drop.
Twice daily (or whenever skin tightness and flakiness strikes) moisturizer application with Iunik's Beta-Glucan Daily Moisture Cream ensures dry skin is always comfortable.

Look no further than face masks formulated with natural ingredients such as I'm From's Honey Mask to provide soothing relief for dryness.
The following ingredients make the perfect addition to your dry skincare routine:
Squalane
Hyaluronic Acid
Peptides
Beta-glucan
Shop Skincare Products  For Dry Skin Here.
Oily Skin
When it comes to oily skin, balancing sebum levels while purifying pores and keeping blemishes at bay are the foremost skincare goals.
In order to balance your skin's oil production while leaving it comfortably hydrated, you'll want to start with a gentle, foaming cleanser like Dr. Jart's Dermaclear Micro pH Foam Cleanser or Isntree's Mugwort Powder Wash.
To encourage skin cell turnover and prevent clogged pores, be sure to include an exfoliating product (although not too frequently) such as Neogen's Real Vita C Powder Lemon which also helps diminish blemishes and brightens skin tone. 
Those with oily skin types need multi-tasking products that specifically control excess sebum production while providing a light layer of hydration. Huxley's Secret Of Sahara Essence Grab Water does wonders for oily, acne prone skin. 
Frequent breakouts, clogged pores and post-acne hyperpigmentation are also common concerns of those with oily skin types and require specialized treatment in the form of highly concentrated serums such as Axis-Y's Dark Spot Correcting Glow Serum and Jumiso's All Day Vitamin Brightening and Balancing Facial Serum.
Despite a common misconception regarding oily skin and the use of moisturizers, your oily skin most definitely needs a lightweight moisturizer to keep it balanced. It might take some trial and error to find one that works best for you but Acwell's Real Aqua Balancing Cream is a great place to start.
While we all know the importance of adequate sun protection, finding the right sunscreen can be especially challenging for those with oily skin. However, there are several sunscreens that offer lightweight and non-pore clogging sun care solutions such as Isntree's Hyaluronic Acid Airy Sun Stick or Laneige's Radian-C Sun Cream.
The following ingredients make the perfect addition to your oily skincare routine:
Retinol
Niacinamide
AHA/BHA/PHAs
Mugwort
Hyaluronic acid
Shop Skincare Products For Oily Skin Here.
Combination Skin
The biggest challenge facing those with combination skin tend to be how to deal with issues like breakouts, irritation and a dull or uneven complexion.
Using a cleanser such as Skinfood's Egg White Perfect Pore Cleanser, helps remove excess sebum and refine the oily T-zone area while ensuring the rest of your face does not feel tight or uncomfortable. Pair it with a creamy cleanser like Banila Co's Clean It Zero Cleansing Balm for a double cleanse routine on evenings when you want to remove all pore-clogging impurities and makeup.

To ensure an even, smooth complexion use Beauty of Joseon's Green Plum Refreshing Toner: AHA + BHA which works double duty to gently slough off dead skin cells while fighting blackheads and blemishes to reduce the appearance of pores and redness.

As with oily skin, combination skin can benefit from the regular use of a lightweight, nourishing moisturizer such as Innisfree's Jeju Cherry Blossom Jelly Cream.
When you're in need of a some self-care, what's better than a skin nourishing mask to get your glow on! Try Dr. Ceuracle's Ganghwa Rice Granule Pack or Dear Klairs' Youthful Glow Sugar Mask to help rebalance the skin and reveal a radiant complexion. 
The following ingredients make the perfect addition to your combination skincare routine:
Kaolin Clay
Niacinamide
AHA/BHA/PHA's
Vitamins C & E
Shop Skincare Products  For Combination Skin Here.
Sensitive Skin
Sensitive skin is prone to redness, inflammation and possible breakouts so the last thing you want is to complicate your skincare routine or add harsh, drying ingredients. The best approach is to ease into a skincare routine aimed at soothing irritation and restoring the skin's natural moisture barrier.
When searching for an effective sensitive skin cleanser, it is advisable to look for one with natural ingredients such as Haruharu Wonder's Black Rice Moisture Deep Cleansing Oil or Laneige's Water Bank Blue Hyaluronic Cleansing Foam.
Skin nourishing ingredients such as rose water, oatmeal, rice and centella are the perfect skin soothing solution when it comes to choosing toners for sensitive skin.  SkinRx Lab's MadeCera Cream Double Essence Toner is a multitasking hydrating toner and calming essence while Mamonde's Rose Water Toner nourishes and soothes troubled skin.
Moisturizers containing star soothing ingredient, Centella help further ease sensitive skin woes. Purito's Centella Green Level Recovery Cream makes the perfect last step to keep redness and irritation at bay.
The regular use of masks infused with skin calming ingredients like Dr. Jart+'s Cryo Rubber Mask With Soothing Allantoin or Laneige's Cica Sleeping Mask helps keep your skin happy and healthy.
The following ingredients make the perfect addition to your sensitive skincare routine:
Green Tea
Centella Asiatica
Allantoin
Rose
Tip: Steer clear from products containing harsh exfoliants, artificial fragrances as well as drying alcohols.

Shop Skincare Products For Sensitive Skin Here.
The Bottom Line 
Understanding what your skin needs can help you choose the right skincare products and put together a fool proof, highly effective skincare routine. Rest assured- you'll be able to put your best skin forward everyday!