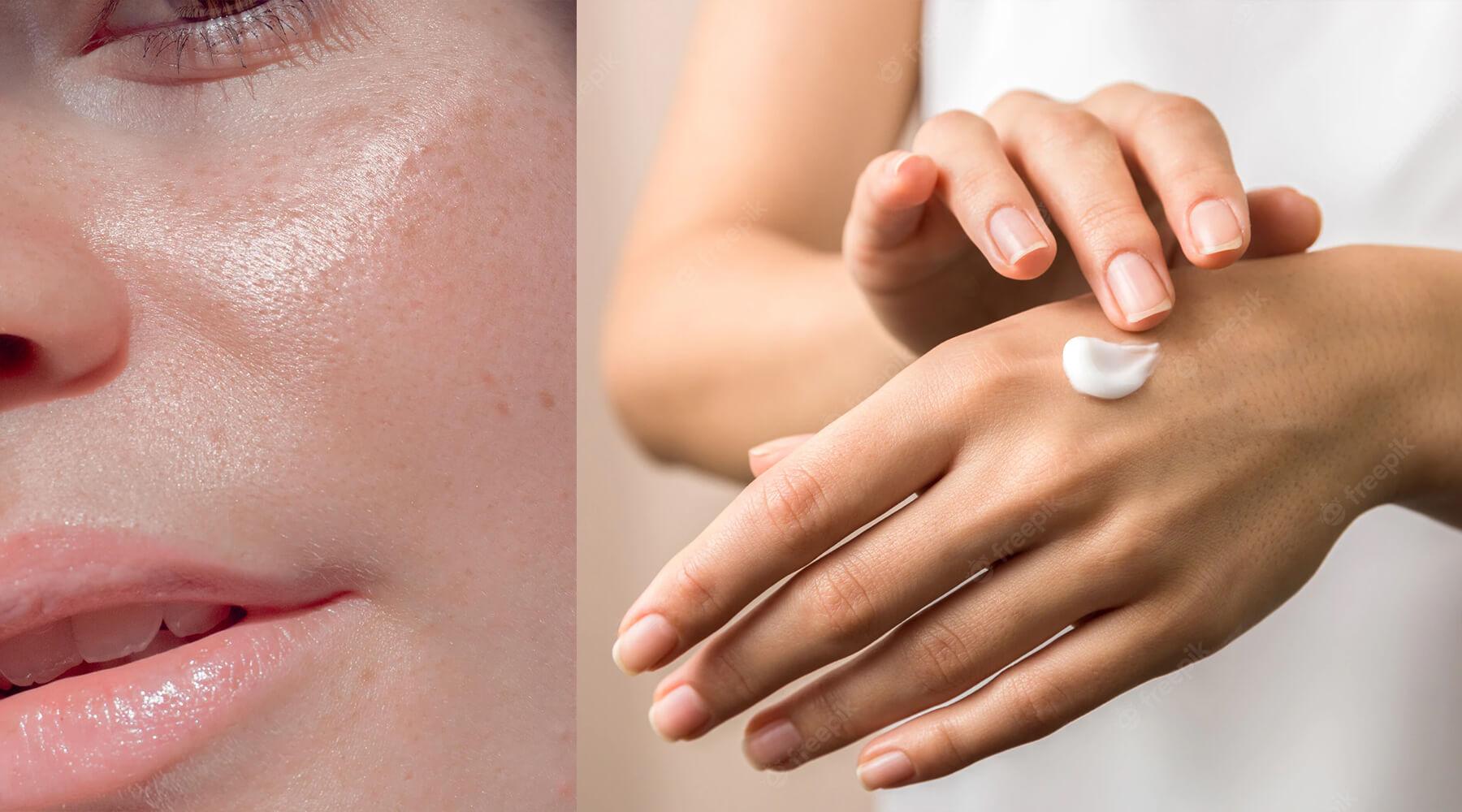 What is the skin's moisture barrier and why is it so important?
If you are a human being, then guess what? You have this thing called a "skin moisture barrier" and it does exactly what it sounds like it would. What you may not understand is the specifics of this protection, why it's so important, and what kind of products you need to keep it fully functional. That's why we're here! We're going to fill you in on all of these details and even tell you a few of our favorite products to use. Let's go!
What is the skin's moisture barrier?
If you're sitting there asking, "What is this moisture barrier you speak of?" then here is your answer: the skin's moisture barrier helps your skin to retain moisture, specifically water. It consists of the epidermis, which is actually 5 different layers. The one most connected with the moisture barrier is the outermost layer, called the stratum corneum. This is the layer that will actively shed dead skin cells, and it's full of cell-to-cell connections and your oil glands, containing things like lipids, proteins, etc. which are essential to the proper function of your skin.
Why we need this?
Ok, so what's the big deal with your skin's moisture barrier? It's actually pretty darn important to your health, believe it or not. It works in concert with the rest of your skin layers to keep your body running, and its main job is to keep the good things in (like water and electrolytes) and the bad things out (like air pollutants). A strong skin barrier works together and strengthens each other, and this is key to a better-protected body overall.
Top 3 skin barrier friendly products
Now that you have an understanding of what the skin's moisture barrier is and why it's important, you'll need some tools that can help you along the way to keep it happy and healthy. Here are three of our favorite skin-loving products:
Deep in a Barrier Cream by Sioris: This product is a night moisturizer that is meant to deeply hydrate your skin. Made with Yuzu water for a high dose of vitamin C, antioxidants for skin protection, tamanu oil and shea butter for hydration and green tea and centella for calming inflammation. There are no artificial fragrances in this product, though the tamanu oil does have its own scent that fades pretty quickly.
Royal Honey Propolis Enrich Barrier Cream by Skinfood: This luxuriously rich moisturizer is designed to hydrate the skin on a deep level. Made with aged propolis extract, royal jelly extract, and honey extracts, this cream works to improve the skin's natural barrier and boost elasticity by locking in moisture.
All in One Snail Repair Cream by Mizon: While lightweight, this moisturizer has the ability to repair skin and the natural moisture barrier. With 92% snail mucus filtrate (which is a gentle skin renewal ingredient that helps reverse aging) for moisture, centella and mugwort for soothing the skin, and AHA to help exfoliate dead skin cells, this product is fast-absorbing and deeply nurturing.
Now that you know what to look for, get out there and stay hydrated!